It's the end of August, so you know what that means…National Trail Mix Day on August 31st! It also happens to be our favorite time of year here at Desmos - Back to School!
To some students, this means a new Spiderman lunchbox or set of limited edition colored pencils. For teachers, it's time to get the lesson plans in order, finish up the summertime PD, and greet the next group of kids.
To many students, Back to School translates to an exhausting search through the depths of dimly lit basements to find their dusty old graphing calculators. If this fails, it means dropping a chunk of that hard-earned summer cash on a clunky calc.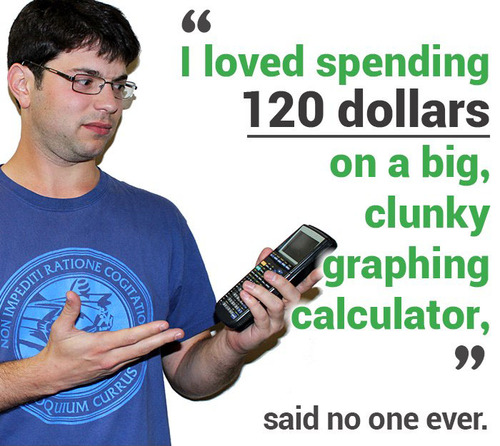 Students have said it themselves - check out what's happening on Twitter. Battery issues, money woes, and general panic. (For more, just search "graphing calculator"… people come up with creative ways to express their disdain!)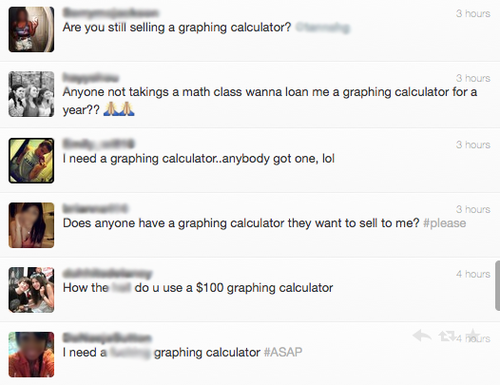 Yikes. Luckily there's another way. At Desmos, back to school means one thing - making our calculator your go-to tool for math exploration. In honor of Back to School, we're on a mission to show teachers, students, and math enthusiasts that there's something better out there.
Share the math love! Teachers - set up a free web demo with us for you and your colleagues, and receive some awesome perks. Learn about Desmos from its creators, revamp your lesson plans, and get a sweet package of Desmos goodies!
Message us on Facebook, Twitter, or via email to schedule.
Let's kick off the school year in style.