The challenge of math education is big and our team at Desmos is small. That means we have to decide every day which parts of that challenge we'll work on and, especially, which parts we won't. We make those decisions much easier for ourselves by defining and refining our company's values.
Here is a statement of some of our values:
Math education is most successful when students are creative – when they're creating lots of representations of their thinking – and when they're social – when they're sharing those creations with each other, with their teacher, with our technology, and learning from their feedback.
So in our activities we include text inputs and sketches and other creative inputs. It isn't easy for computers to automatically grade those inputs but they're essential to mathematical creativity so we include them anyway. We built a snapshot tool that lets teachers present those student creations for the benefit of the entire class.
Social and creative. You see it there, right?
We're a technology company but we don't even love technology all that much. We only like it because we've seen how it can enhance a student's mathematical creativity and how quickly it can connect students socially.
However, there is lots of mathematical creativity that is best expressed off computers, on paper, on whiteboards, and with concrete manipulatives. We want to promote that kind of mathematical creativity as well and we want to help teachers share those creations with the class just as easily as their digital creations.
So we just built Picture Snapshots!
Watch how it works.
Send yourself a link from a teacher dashboard.
Take a picture of your student's fantastic, non-digital mathematical creation.
Display it to the class.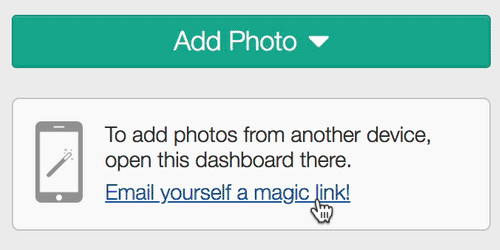 We also understand that teachers are creative and social beings, just like students. We want to support their creativity and social connection.
So we built Collections!
Build or find an activity you like.
Add it to a collection.
Share that collection with other teachers.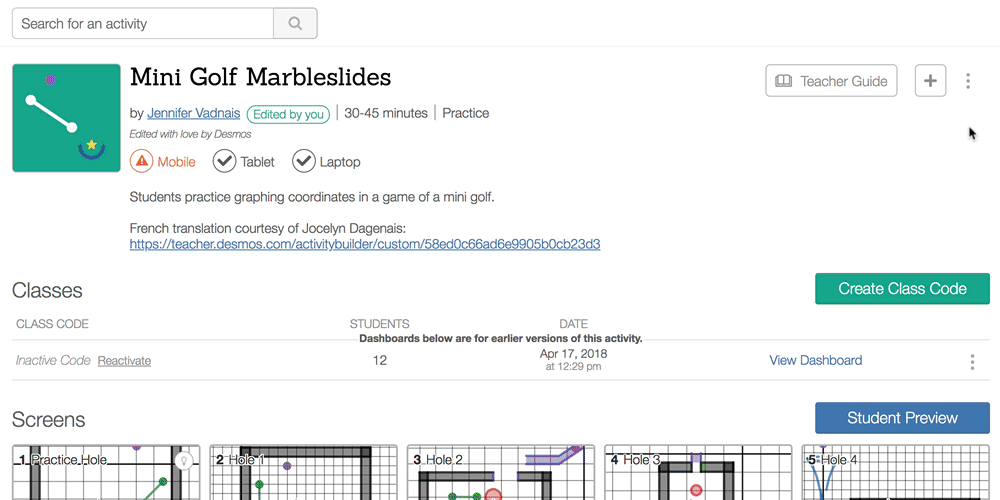 For example, here is a collection for AP Statistics and Algebra!
What collections will you create and share?
That's two new features and the values that drove their creation. What social and creative tools should we build next? Tell us on Twitter!