The Fave is in a calculator mood, and will keep this brief.
The making of movable points used to be quite mysterious, but no longer. This is because of the new "Drag" toggle. Click and hold as though you were going to change the color, and you'll see the option to drag your point around.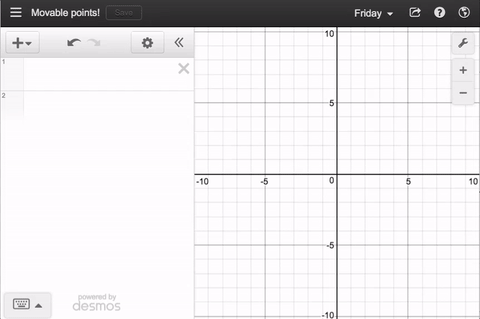 You can set things to drag only vertically, only horizontally, or both. It works whether you originally specified your points numerically or with sliders.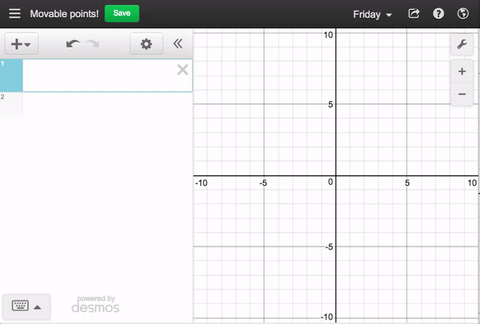 More control over movable points is this week's Friday Fave. Short and sweet and with a million uses.