The Friday Fave is settling in for what may be a long, cold winter, and in such times nothing is more comforting than powerful algebraic thinking.

Linearity is a big and important idea in algebra. When you are learning about thing, it is often important to contrast that thing with against what it is not. This is what makes Card Sort: Linear or Nonlinear this week's Friday Fave.
Don't let the title mislead you. The card sort kicks things off, but students cycle through thinking about tables, graphs, and equations of their own design and how they can know which are linear and which are nonlinear.
When they enter equations on screen 4 and 5, we show them what those look like as sets of discrete points on screen 6—they see the consequences of their thinking.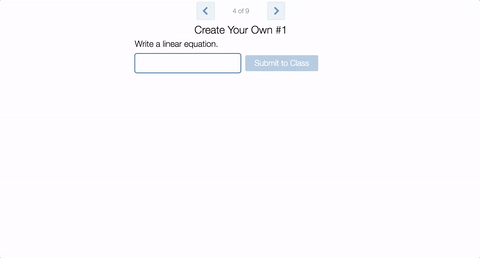 The thought of teachers using our classroom conversation tools to engage students with each others' ideas creates enough warmth in the Friday Fave's heart to keep everyone toasty until next week.