The Friday Fave is keeping it simple this week. One feature that makes certain situations just a bit more delightful.

Zooming in the Desmos graphing calculator has always been easy. Scroll wheels and track pads alike zoom your view in or out quickly and smoothly.
Recently, we introduced a little bit of magic to give you just a bit more control over your zooming. Hover your cursor over an axis, press SHIFT, click and drag.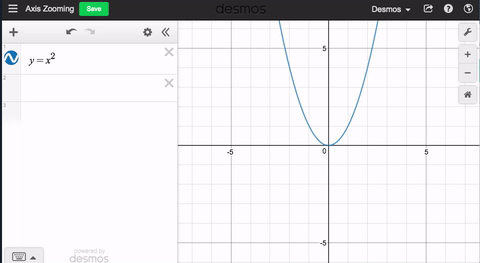 Now you're changing the scale on one axis at a time. A simple little upgrade to your zooming experience is this week's Friday Fave.