Hey mathosphere! Team Desmos is back home from the 2012 ISTE Conference in San Diego. Not only did we meet some awesome new superstars – educators, bloggers, and edtech peers – we also got to catch up with familiar faces. Considering how digital our industry is, ISTE is a great venue to get together as a whole community and meet people face to face.
Our first stop was SocialEdCon, the major event of ISTE "unplugged." The attendees were some of the most passionate personalities in EdTech, and it was awesome to get a glimpse of the different perspectives on issues ranging from the use of social media in creating school communities to creating your own "unconference." One of our favorite conversations was with Dan Rezac of EdReach, who led a discussion on how to elevate education stories in the media. Later, at the SocialEdCon after-party, we got to further mingle with fellow conference-goers. Our "I Heart Math" shirts were a hit. At ISTE, nerdiness is always the new black: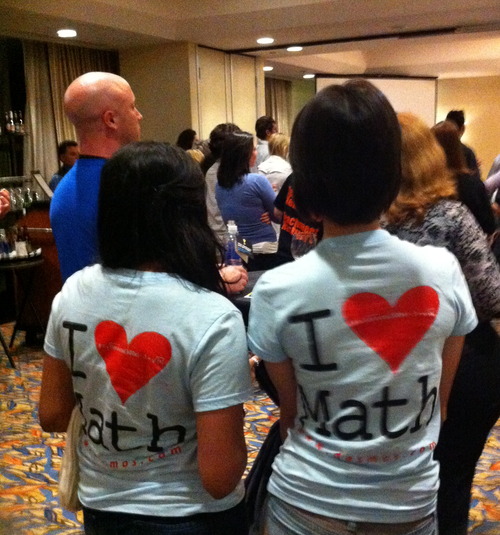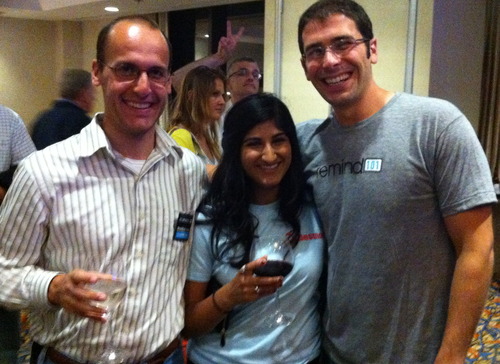 After we set up our booth, Sunday was quiet for us. Until, of course, we launched our redesign and new features! We thought: what better time to start Operation #Desmazing than during ISTE?
The next few days at the conference were awesome. As always, the most rewarding part was the ability to sit down with teachers face-to-face and receive feedback. (Check out the rest of the pictures and tag yourself!) We're on a continual journey to make our calculator as beautiful and intuitive as possible!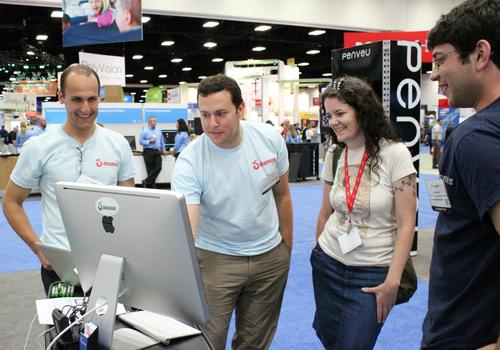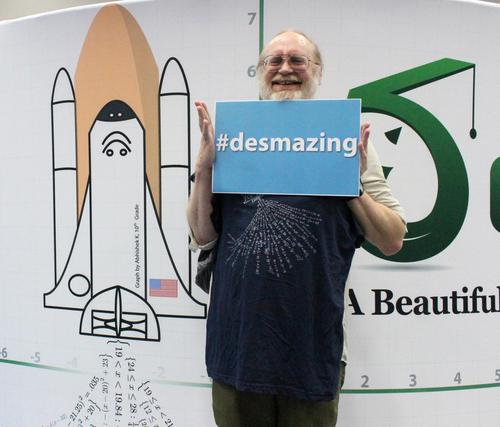 We also gave a presentation with Edmodo about the use of our calculator on their platform, but more details on that in an upcoming blog post specifically about Desmos & Edmodo (Desmodo?). Special shout out to Jimbo Lamb from Pennsylvania for co-presenting and giving a teacher's insight!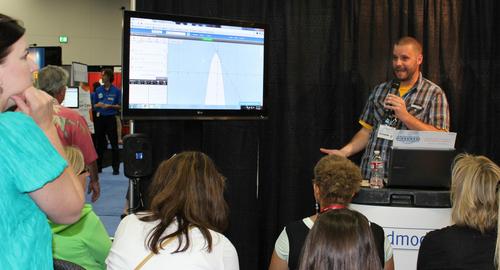 Lastly, Team Desmos would like to thank Schoology for their uber-delicious Wine Tasting & Pairing event, and to our friends at ClassDojo, Remind101, and EduCreations for a fun time at the ISTE Startup Party.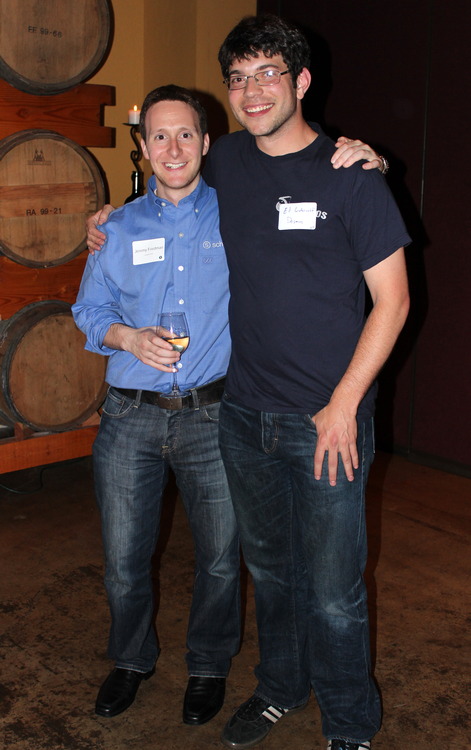 We came, we graphed, we conquered. Ta-ta San Diego! ISTE, see you next year in San Antonio!