Update as of February 15, 2023: The 2022 Art Contest Gallery is live! You can find it at www.desmos.com/art.
Huge congratulations to everyone who participated. We're so inspired by the effort, artistry, and creativity we saw across all of the age brackets and from around the world. It was nearly impossible to pick just 80.
We're looking forward to seeing you again next year!

Last year we received more than 10,000 submissions from more than 100 countries for our 2nd annual Global Math Art Contest. Each year, we've been amazed by the creativity and artistry of people from around the world. The Art Contest has inspired new features, pushed our technical limits, and motivated us to improve our calculator to be worthy of the incredible people who use it.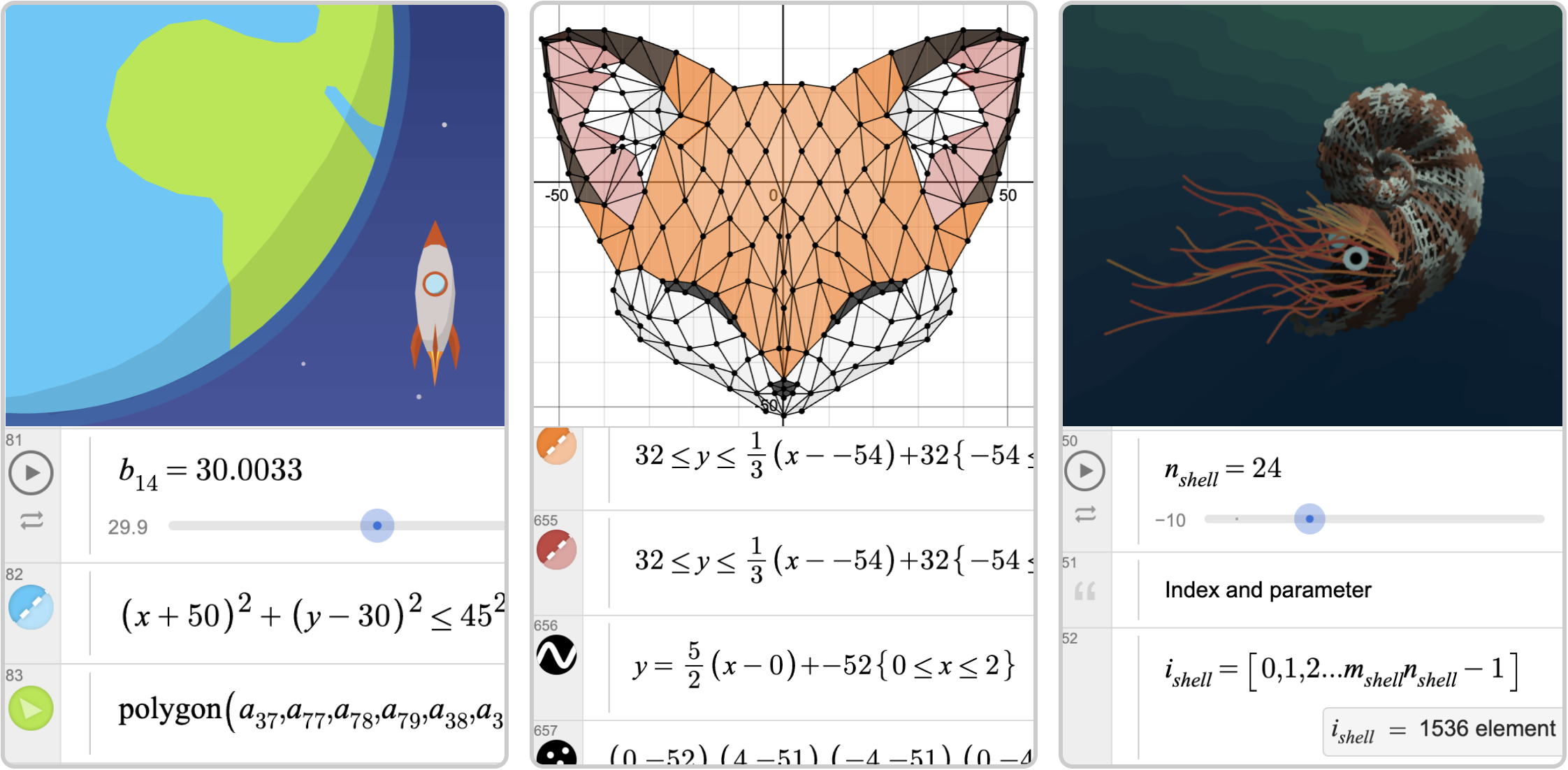 We're excited to announce our 3rd annual Global Math Art Contest, this year with some big changes.
First and foremost, we're still going to select 20 graphs in each of 4 age brackets to feature on our website. But this year every single person featured will receive a prize. We found it nearly impossible to pick a "winner" from amongst the featured graphs. So we decided we want this to feel more like an Art Gallery than a prize contest. There's just too much variety and ingenuity.
Secondly, we're clarifying our evaluation criteria to prioritize some new characteristics, including performance. Part of our mission at Desmos Studio is to make sure that math is accessible to everyone, and so we prioritize performance—even on low-powered devices—in everything we build. We want to feature graphs that do the same!
Finally, we'll have a few surprises this year, which we'll share at the end.
We can't wait to see what you'll build.