Dan Meyer's Taco Cart 3-Act task has long been a favorite among the Desmos teaching faculty. Two people are on a beach and decide to buy lunch from a taco vendor on the nearby boardwalk. The two disagree about the fastest route, so they go their own ways and rendez-vous at the cart. Who gets there first? Is there a faster route than either person takes? What if you had a beach wheelchair? Can a dog do this math? So many great questions present themselves in this context.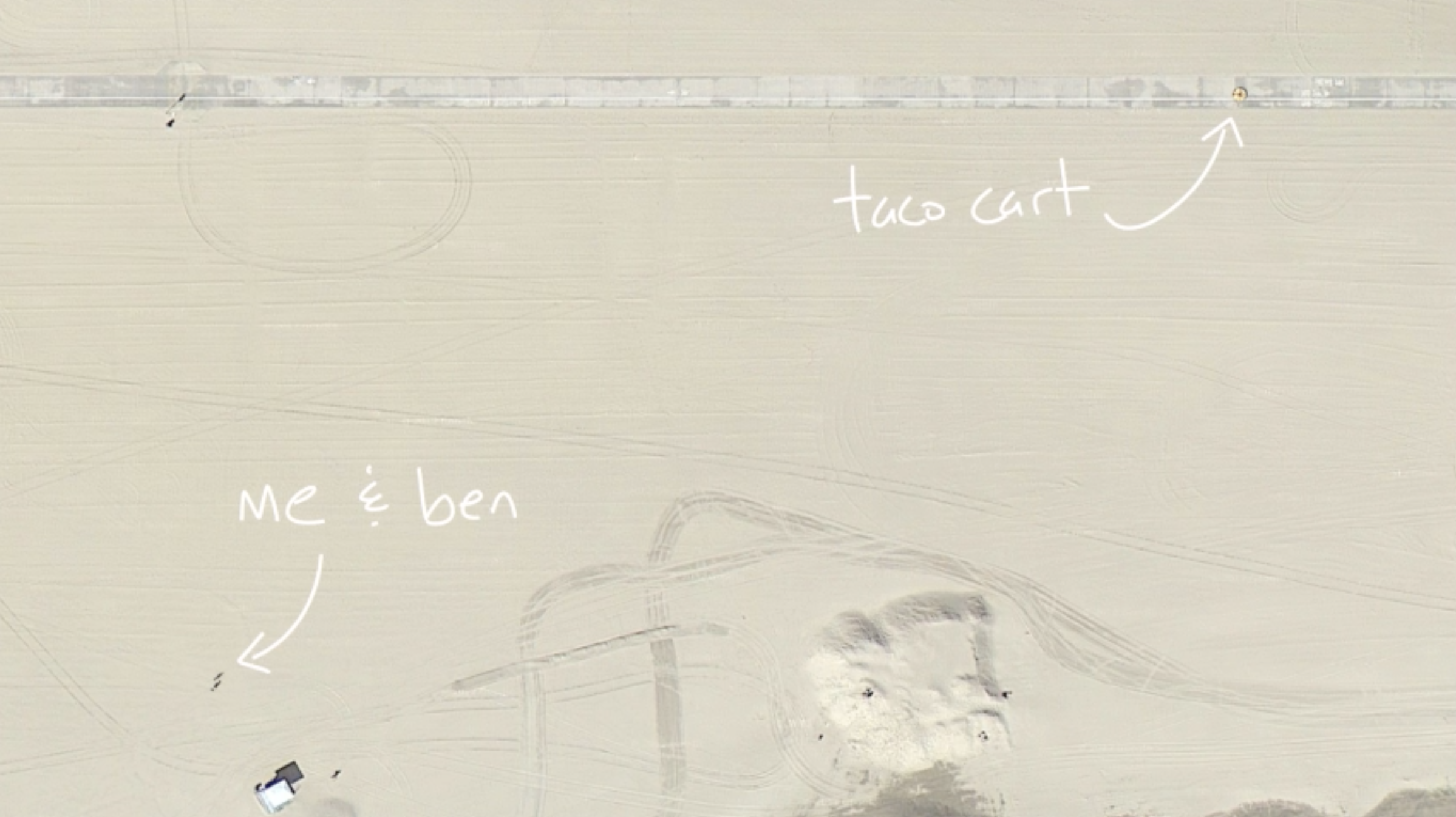 This task has several other elements going for it as well:
It creates an intellectual need for the Pythagorean Theorem.
The exposition is short, focused, and connected to existing student thinking.
In remaking this task in the medium of Activity Builder, we thought hard about what opportunities and constraints came along with this transition.